We are happy to announce that we have been nominated for Best Cajun Band along side the Lost Bayou Ramblers and Pine Leaf Boys for the New Orleans Big Easy Awards.
Winners will be announced at the Big Easy Awards on Monday, April 25, at a ceremony at Harrah's New Orleans, and there will be perfomances by nominated artists. The event is sponsored by Gambit, WWOZ-FM, Abita Brewing Co., Harrah's New Orleans and Coleman E. Adler and Sons. For ticket information and reservations, call (504) 483-3129.
Check out other categories, nominees and info here at The Best Of New Orleans website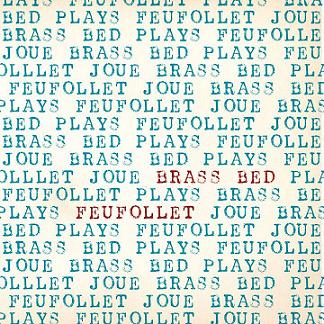 "
Louisiana rock outfit Brass Bed and Feufollet trade songs on "The Color Sessions". We covered and re-arranged three tracks from Brass Bed's last album "Melt White" and Brass Bed took their take on three tracks from "En Couleurs". Tracks include "Des promesses", "La berceuse du vieux voyageur", "Les jours sont longs", "If I was a Farmer", "Strangers", and "Bums on the Radio".
We will be performing together April 15th in New Orleans at Blue Nile and also on April 16th at the Spanish Moon in Baton Rouge. "The Color Sessions" EP available now, at our shows and here on our website.