Limited edition vinyl single on Valcour Records! Featuring full color artwork by Lafayette artist Connor Broussard and randomly-colored vinyls – each one is different! While supplies last…
Inspired by the recent stream of DJs in New Orleans spinning 45s of Louisiana music's timeless standards, Feufollet has created a soon to be jukebox classic.  Brian Eno's "Baby's On Fire" gets a psychedelic, nouveau zydeco makeover, à la Keith Frank. Side B takes the vintage "Clair de la lune", written by Cajun legend Vin Bruce, into a new wave second line two-step to complete the voyage into their cosmic Cajun dance land.
12.00
Item in pre-sale – Ships October 6!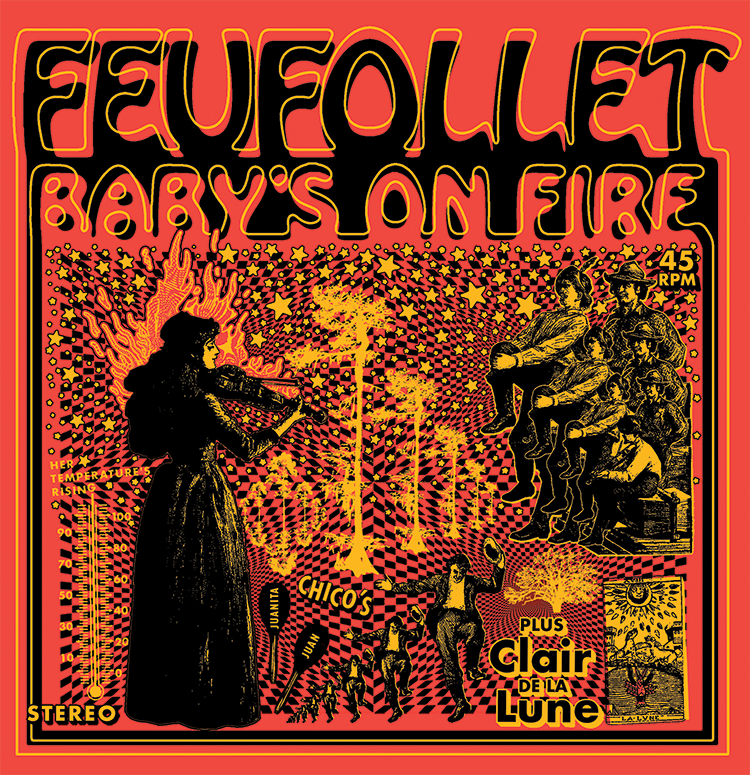 The legendary and iconic Cajun magician/ventriloquist/television host the Great Boudini and his sidekick Coco have endorsed the band's new single. See their video below…